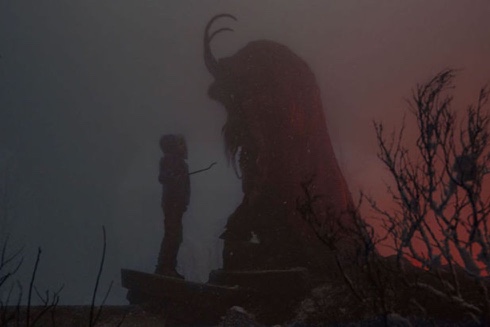 I made Harold take me to see Krampus last night and it freakin' ROCKED. It seems like a pretty normal Christmas movie until Krampus shows up and hands ​everybody​ their asses! The best part was seeing rotten, smartass kids get their comeuppance by being eaten by a demented jack-in-the-box clown. I think Harold may have actually pissed his pants at one point. Do NOT take your kids to see this unless you want to fuck them up for life.
This has been another awesome movie review by Mavis.
AWS.MinimumParameterRequirement: Your request should have atleast 1 of the following parameters: 'Keywords','Title','Power','BrowseNode','Artist','Author','Actor','Director','AudienceRating','Manufacturer','MusicLabel','Composer','Publisher','Brand','Conductor','Orchestra','TextStream','Cuisine','City','Neighborhood'.