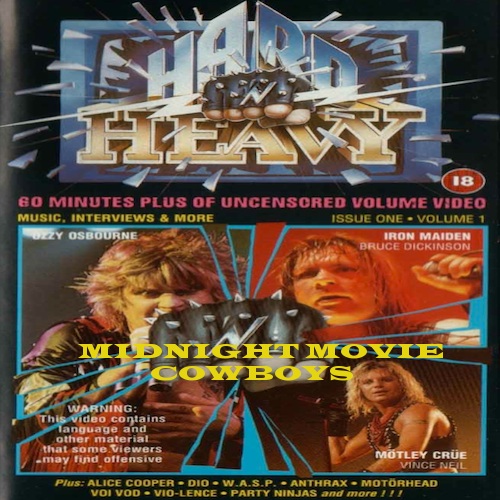 This week, on their return form Easter break, the boys have quite a different show for us. For a while, they've threatened to do a show about a video magazine called "Hard 'N Heavy" and this is the week they make good. If you don't know what a video magazine is, you're in for a treat. If you do know, just sit back and let the nostalgia wash over you. Or, throw devil horns and headbang like you're supposed to. What are you, dead? LET'S ROCK!
Check out the Midnight Movie Cowboys web page and subscribe to their iTunes feed!
AWS.MinimumParameterRequirement: Your request should have atleast 1 of the following parameters: 'Keywords','Title','Power','BrowseNode','Artist','Author','Actor','Director','AudienceRating','Manufacturer','MusicLabel','Composer','Publisher','Brand','Conductor','Orchestra','TextStream','Cuisine','City','Neighborhood'.