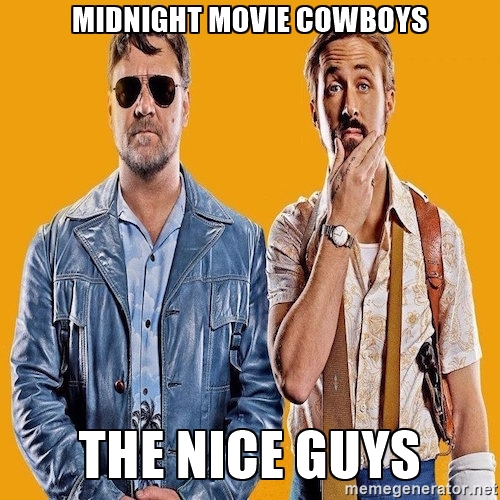 After all the excitement of last week's show (you listened in, right? Of course you did!), the guys decided to take it nice and slow this week. Their choice is a new release that involves no busting and no chariots but a fair amount of Russell Crowe. Curious? Listen in!
Be sure to visit the Midnight Movie Cowboys' web page and subscribe to their iTunes feed!
AWS.MinimumParameterRequirement: Your request should have atleast 1 of the following parameters: 'Keywords','Title','Power','BrowseNode','Artist','Author','Actor','Director','AudienceRating','Manufacturer','MusicLabel','Composer','Publisher','Brand','Conductor','Orchestra','TextStream','Cuisine','City','Neighborhood'.