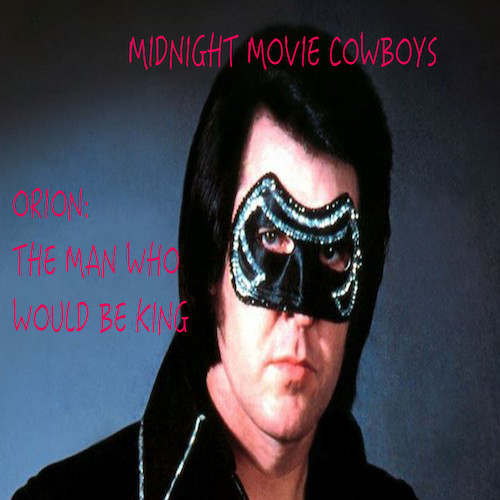 This week, the crew finds themselves one of the more interesting subjects for a podcast I've ever heard. There once was a man who called himself "Orion", who showed up shortly after Elvis Presley's death. Thing is, he looked and sounded a whole lot like Elvis, and even wore a mask to hide his identity. He wasn't Elvis (Or was he??), but he surely did shake things up for a few years in the music world. Be sure to listen in!
Check out the Midnight Movie Cowboys web site and subscribe to their iTunes feed!
AWS.MinimumParameterRequirement: Your request should have atleast 1 of the following parameters: 'Keywords','Title','Power','BrowseNode','Artist','Author','Actor','Director','AudienceRating','Manufacturer','MusicLabel','Composer','Publisher','Brand','Conductor','Orchestra','TextStream','Cuisine','City','Neighborhood'.