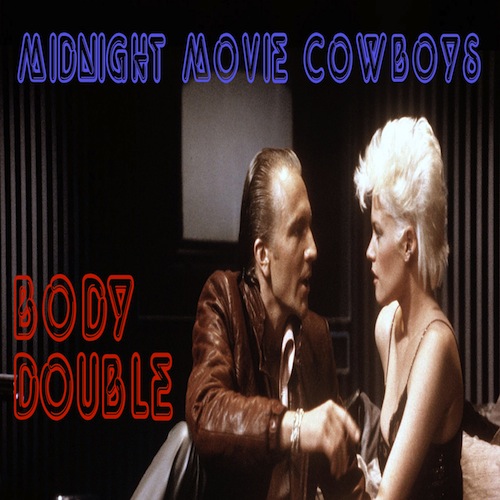 This week, the gang looks at one of Brian DePalma's more interesting films. Body Double was a psychological thriller with an actor you probably don't remember, an actress you probably do, a murder involving a drill, and a very early appearance of voice acting legend Rob Paulsen. Think you remember the flick? Think the gang does? Listen in!
Be sure to visit the Midnight Movie Cowboys web site and subscribe to their iTunes feed!
AWS.MinimumParameterRequirement: Your request should have atleast 1 of the following parameters: 'Keywords','Title','Power','BrowseNode','Artist','Author','Actor','Director','AudienceRating','Manufacturer','MusicLabel','Composer','Publisher','Brand','Conductor','Orchestra','TextStream','Cuisine','City','Neighborhood'.