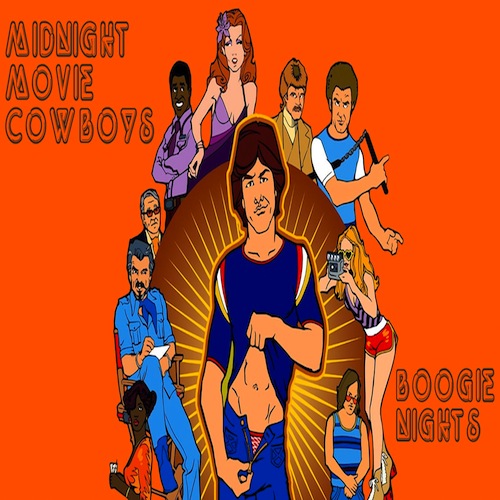 The guys jump into their second week of listener request movies with the flick that put Mark Wahlberg on the scene: Boogie Nights. But first, do you remember the short film about Dirk Diggler that came first? I certainly don't, so I'm curious about what else I might learn. Will they talk about a certain prosthetic? How about the drop-dead gorgeous Heather Graham? Listen in!
Be sure to visit the Midnight Movie Cowboys web site and subscribe to their iTunes feed!
AWS.MinimumParameterRequirement: Your request should have atleast 1 of the following parameters: 'Keywords','Title','Power','BrowseNode','Artist','Author','Actor','Director','AudienceRating','Manufacturer','MusicLabel','Composer','Publisher','Brand','Conductor','Orchestra','TextStream','Cuisine','City','Neighborhood'.