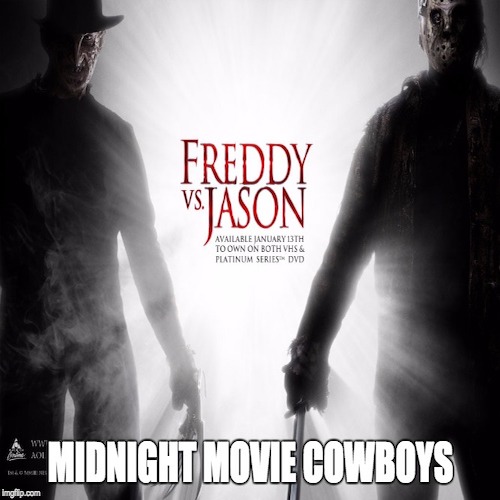 This week, the gang invites a couple old friends over to reminisce about summer camping trips and dreams. Along they way, they rekindle their love for a new horror classic and talk about how the comic-book "feel" is difficult to achieve in a horror movie. Ignore the eerie choir soundtrack music currently playing in the background and listen in!
Be sure to visit the Midnight Movie Cowboys web site and subscribe to their iTunes feed!
AWS.MinimumParameterRequirement: Your request should have atleast 1 of the following parameters: 'Keywords','Title','Power','BrowseNode','Artist','Author','Actor','Director','AudienceRating','Manufacturer','MusicLabel','Composer','Publisher','Brand','Conductor','Orchestra','TextStream','Cuisine','City','Neighborhood'.