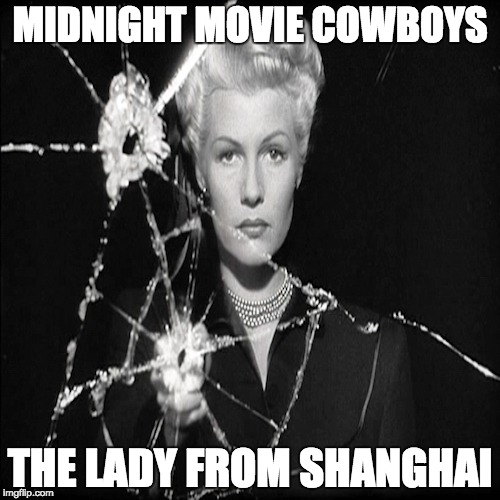 This week, the gang takes us down to film noir town with a long look at an underrated Orson Welles gem. The Lady from Shanghai starred Welles and Rita Hayworth (at the time his estranged wife) and was seen at its time of release as a disaster for the filmmaker. But was it, really? You might have gotten a hint or two from what I wrote earlier, but to be sure, listen in!
Check out the Midnight Movie Cowboys' web site and subscribe to their iTunes feed.
AWS.MinimumParameterRequirement: Your request should have atleast 1 of the following parameters: 'Keywords','Title','Power','BrowseNode','Artist','Author','Actor','Director','AudienceRating','Manufacturer','MusicLabel','Composer','Publisher','Brand','Conductor','Orchestra','TextStream','Cuisine','City','Neighborhood'.