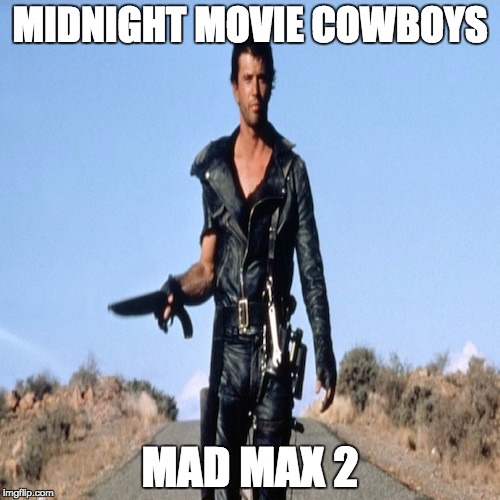 this week, the guys wander into a horrible post-apocalyptic wasteland full of muscle cars, violence, and clothing that would seem to require an awful lot of sunscreen. I am talking of the iconic action flick Mad Max 2, which we here in America know as The Road Warrior. One of the gang also has a claim to movie fame, which you'll want to hear. Buckle up and listen in!
Be sure to visit the Midnight Movie Cowboys web site and subscribe to their iTunes feed!
AWS.MinimumParameterRequirement: Your request should have atleast 1 of the following parameters: 'Keywords','Title','Power','BrowseNode','Artist','Author','Actor','Director','AudienceRating','Manufacturer','MusicLabel','Composer','Publisher','Brand','Conductor','Orchestra','TextStream','Cuisine','City','Neighborhood'.