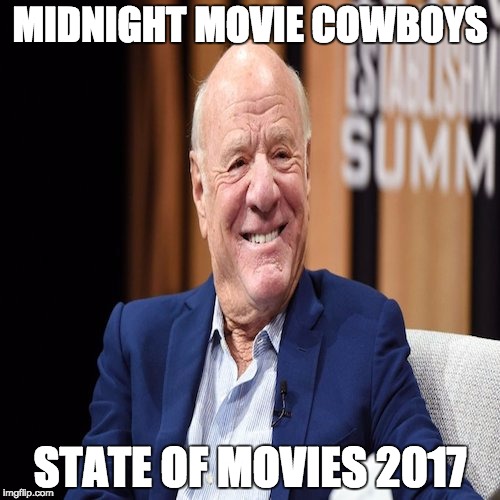 This week, the gang returns fresh and feisty and ready to look deep into the abyss of the 2017 movie roster. Which movies excite them? Which bring out a chorus of "meh"? Which make them regret ever beginning a podcast about movies? Are movies on the downturn or do they expect a revival of goodness? The only way to find out is to listen in!
Be sure to visit the Midnight Movie Cowboys web site and subscribe to their iTunes feed.
AWS.MinimumParameterRequirement: Your request should have atleast 1 of the following parameters: 'Keywords','Title','Power','BrowseNode','Artist','Author','Actor','Director','AudienceRating','Manufacturer','MusicLabel','Composer','Publisher','Brand','Conductor','Orchestra','TextStream','Cuisine','City','Neighborhood'.