Indulge your sweet tooth with the Pink Squirrel cocktail, a blushing retro charmer. You'll have to hit the liquor store for one of the ingredients, but it will be well worth the trip if your idea of dessert best happens in a glass.
Cheers!
Follow Stacia on
twitter
for more tips and sips!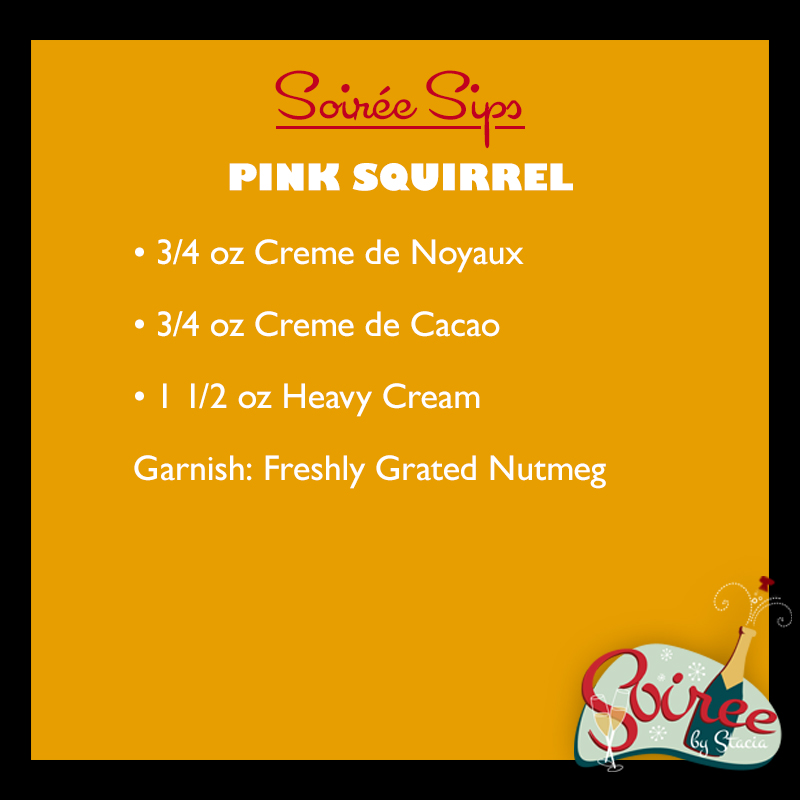 Pink Squirrel Recipe:
3/4 oz Creme de Noyaux
3/4 oz Creme de Cacao
1 1/2 oz Heavy Cream
Garnish:  Freshly Grated Nutmeg
AWS.MinimumParameterRequirement: Your request should have atleast 1 of the following parameters: 'Keywords','Title','Power','BrowseNode','Artist','Author','Actor','Director','AudienceRating','Manufacturer','MusicLabel','Composer','Publisher','Brand','Conductor','Orchestra','TextStream','Cuisine','City','Neighborhood'.