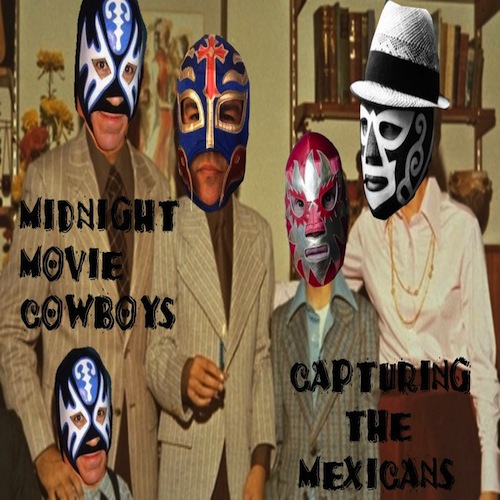 This week, the guys tackle some heavy stuff. The show starts with a discussion of the documentary Capturing the Friedmans then vaults into current events. Fortunately, their guest, the peerless Soopermexican, is there to bring some welcome levity. Listen in!
Be sure to visit the Midnight Movie Cowboys web site and subscribe to their iTunes feed!
AWS.MinimumParameterRequirement: Your request should have atleast 1 of the following parameters: 'Keywords','Title','Power','BrowseNode','Artist','Author','Actor','Director','AudienceRating','Manufacturer','MusicLabel','Composer','Publisher','Brand','Conductor','Orchestra','TextStream','Cuisine','City','Neighborhood'.