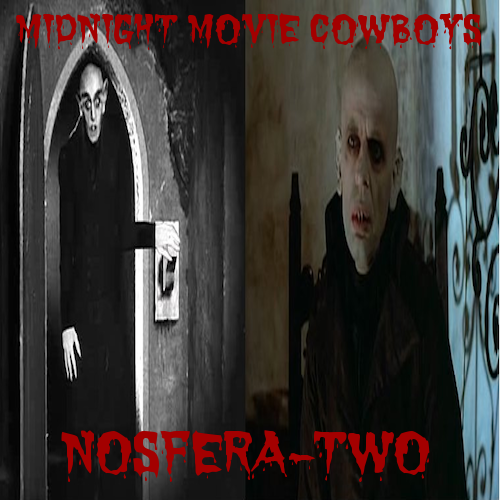 In this episode, suitable for Halloween, the Midnight Movie Cowboys turn their attention to Nosferatu. Well, not the actual Nosferatu but the original 1922 silent horror classic and the 1979 Werner Herzog remake!
Be sure to subscribe to the Midnight Movie Cowboys podcast on iTunes and follow them on Twitter.
AWS.MinimumParameterRequirement: Your request should have atleast 1 of the following parameters: 'Keywords','Title','Power','BrowseNode','Artist','Author','Actor','Director','AudienceRating','Manufacturer','MusicLabel','Composer','Publisher','Brand','Conductor','Orchestra','TextStream','Cuisine','City','Neighborhood'.