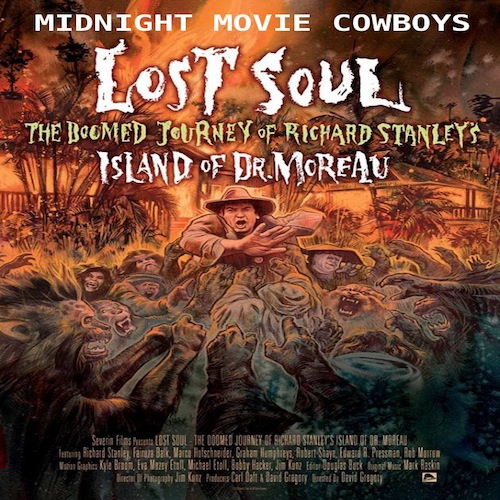 This week, the Cowboys look at one of the worst films of all time, the 1990s remake of "The Island of Doctor Moreau". Yep, the one with Val Kilmer and Marlon Brando. The director, Richard Stanley, is the subject of a documentary that serves as the launching point for the discussion of how quickly a movie can go awry. Listen in!
Be sure to visit the Midnight Movie Cowboys web site and subscribe to their iTunes feed!
AWS.MinimumParameterRequirement: Your request should have atleast 1 of the following parameters: 'Keywords','Title','Power','BrowseNode','Artist','Author','Actor','Director','AudienceRating','Manufacturer','MusicLabel','Composer','Publisher','Brand','Conductor','Orchestra','TextStream','Cuisine','City','Neighborhood'.