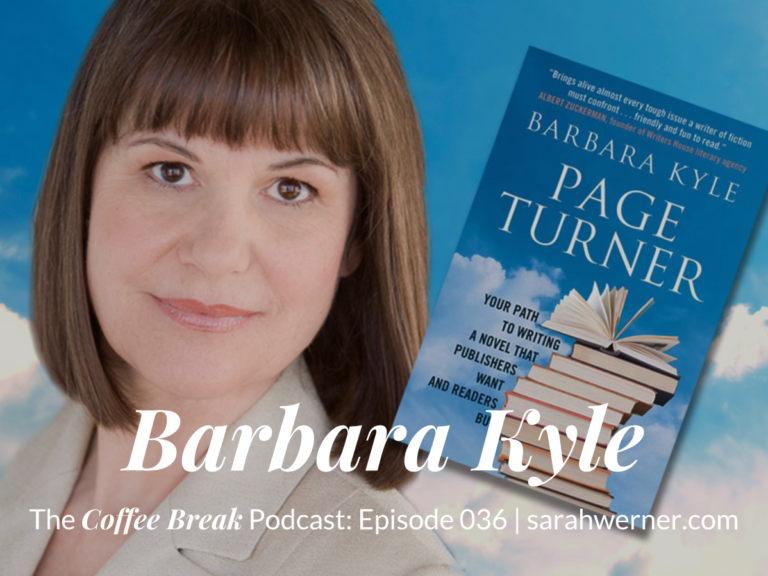 If you're a fan of Sarah's show and you've been with her since the beginning, then you're going to be familiar with her guest this week. Barbara Kyle was the first Coffee Break guest Sarah ever interviewed and she's back this week with a new book in hand that shuold be a huge help for you, working author! Barbara loves to encourage writers and she's brought all her enthusiasm to Sarah's show, so listen in!
Check out the Write Now Podcast web site and subscribe to her iTunes feed!
AWS.MinimumParameterRequirement: Your request should have atleast 1 of the following parameters: 'Keywords','Title','Power','BrowseNode','Artist','Author','Actor','Director','AudienceRating','Manufacturer','MusicLabel','Composer','Publisher','Brand','Conductor','Orchestra','TextStream','Cuisine','City','Neighborhood'.