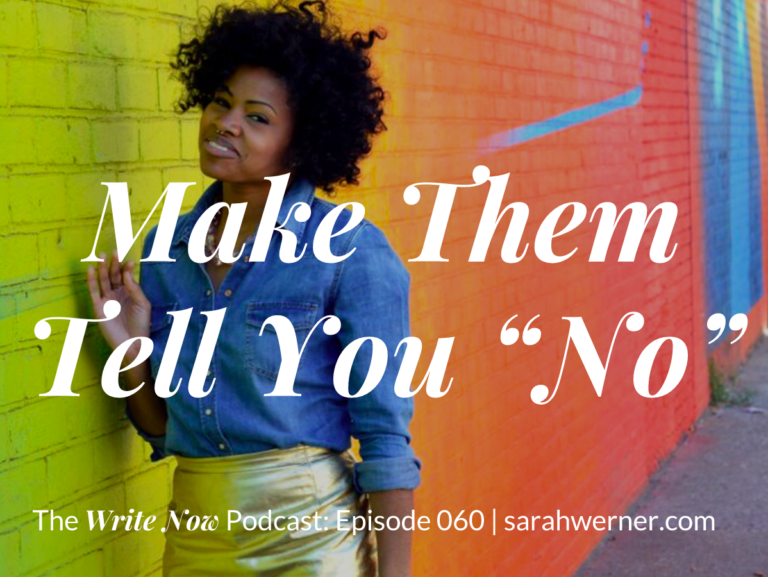 This week, Sarah dares us to be bold not only in what we ask but also in what we do with our writing career. The fear of being told "no" is one of the strongest fears we humans hold, but it can be overcome. Sarah has some great ideas on how to rack up small amounts of courage so that when the big opportunities come, that little word will hold little fear for us. Listen in!
Check out the Write Now podcast web site and subscribe to Sarah's iTunes feed today!
AWS.MinimumParameterRequirement: Your request should have atleast 1 of the following parameters: 'Keywords','Title','Power','BrowseNode','Artist','Author','Actor','Director','AudienceRating','Manufacturer','MusicLabel','Composer','Publisher','Brand','Conductor','Orchestra','TextStream','Cuisine','City','Neighborhood'.